Our Alpha Xtreme Indoor Obstacle Course Is Tons Of Fun For All Ages
Are you ready to keep your child running, jumping, and challenging themselves day after day? Then the Alpha Xtreme Ninja Course is the answer for you!
This indoor obstacle course program is high-energy fun for students of all ages. We teach well-rounded athleticism and give students all across Alstonville the chance to learn how much fun physical fitness can be!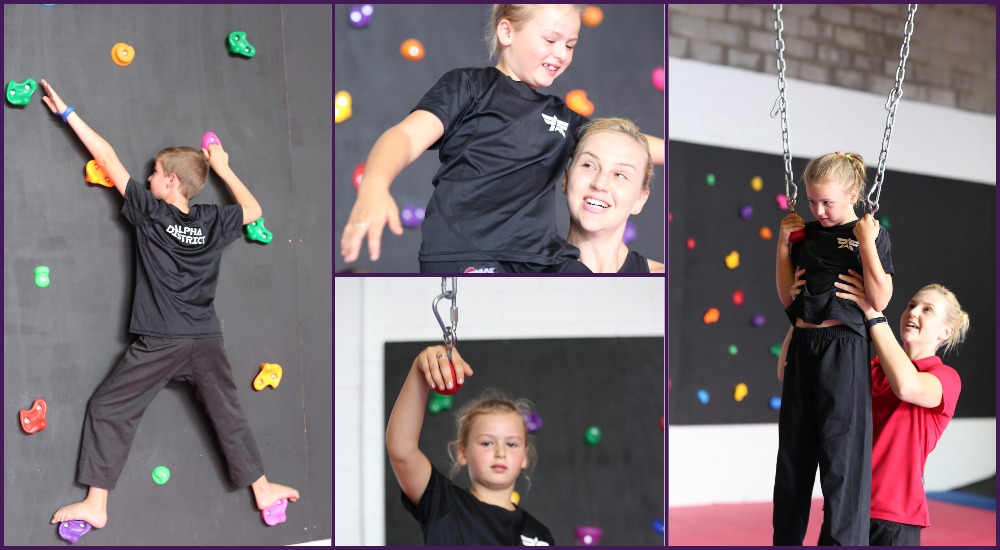 Join us here at Alpha District and try it for yourself or simply fill out the short form on your screen to learn more!
What's Included In The Alpha Xtreme Program?
Challenge yourself and build your strength while having fun. Classes include a warm up game and stretching and then onto the Ninja obstacles! These include monkey bars, rock climbing wall, high ropes, trampolines and many more! Try your luck on the warped wall and see if you can get to the top!
At Alpha District, we are excited to work with students of all ages. The program is designed to give kids a fun attitude towards fitness at the same time as they work on their strength, flexibility, problem solving skills, and coordination. Classes are tailored to age group and two classes are available for 4-6years and 7-14 years -- all abilities welcomed!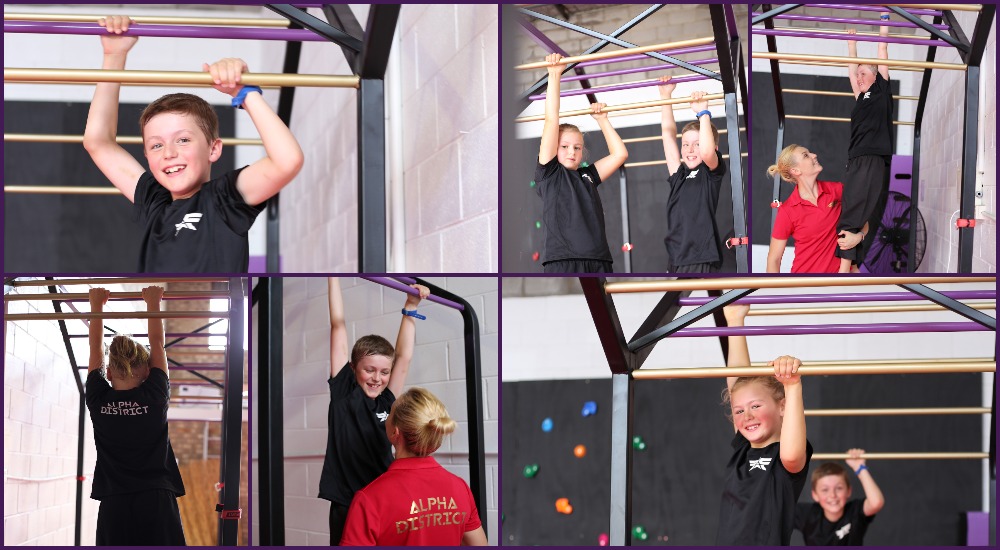 Alpha Xtreme Ninja Course is offering students across Alstonville:
Well-rounded athleticism
Lifelong habits of physical activity
A great group of new friends
Incredible confidence in everything they do
Don't Miss Out On The Alpha Xtreme Ninja Course Here In Alstonville!
Skills will be developed each week to improve muscle tone and agility to become an Alpha Xtreme Ninja Master!
If you're ready to treat your child to an experience like no other, come see us today. Our Alpha Xtreme indoor obstacle course is offering action-packed fun for students across our community.
Fill out the short form on your screen to learn more or come see us here at Alpha District today!